Future Mardi Gras Dates
---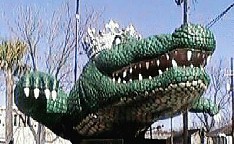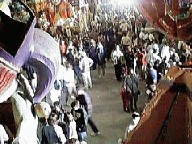 DETERMINING FUTURE MARDI GRAS DATES
Reviewing literature and materials available regarding how the date for Mardi Gras is determined can cause considerable confusion.
Ultimately, Mardi Gras day is the day before "Ash Wednesday", and is 47 days before "Easter" and the date of Easter is the first Sunday after the full moon after the moon's Spring Equinox.
The moon repeats its cycle of phases every 19 years* so we should expect Mardi Gras to fall on the same day every 19 years, but that is not true as one much use a "Golden Number" formula of adding one to the current year and then divide that figure by 19 with the resulting remainder being the "Golden Number." (i.e.: 1997 + 1 = 1998 divided by 19 = 105.16...thus 16 is the "Golden Number) When there is no remainder the golden number is 19.
The ultimate result is we subtract 16 from 105 which gives us 89 and checking our "Julian Calendar" we see that the 89th day of the year is March 30, 1997 which is Easter. We then subtract 47 from 89 which gives us 42 and once again checking our "Julian Calendar" we find the 42nd day of the year is none other than February 11, 1997 - - - Mardi Gras!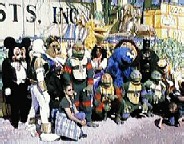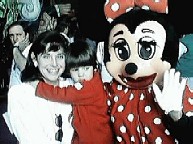 Confused??? - - - don't be! Here are enough future dates
Mardi Gras Dates:
'99 - Feb 16
'00 - Mar 7
'01 - Feb 27
'02 - Feb 12
'03 - Mar 4
'04 - Feb 24
'05 - Feb 8
'06 - Feb 28
'07 - Feb 20
'08 - Feb 5
'09 - Feb 24
'10 - Feb 16
'11 - Mar 8
'12 - Feb 21
'13 - Feb 12
'14 - Mar 4
'15 - Feb 17
'16 - Feb 9
'17 - Feb 28
'18 - Feb 13
'19 - March 5
'20 - Feb 25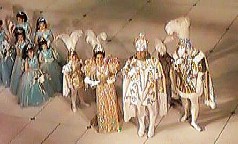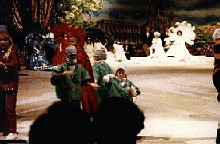 * Page 42, "The Old Farmer's Almanac," No. CCV, Southern Edition - 1997

---
Copyright © 1997
This Home Page was created by AViosk , Friday, February 7, 1997